All — Hand-Linked Beaded Chain
Posted by Karen Sugarman Designs on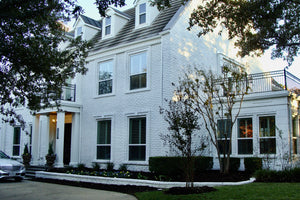 Okay, I have really been MIA! I don't really have a great excuse for this, but in my defense - I have been up to my eyeballs with decisions concerning the renovation, dealing with dust everywhere, dust kittens where they really should not be and boxes! Oh, let's not forget the boxes - boxes in the garage (still), boxes in the back Living Room & Upstairs Bedrooms, Pictures waiting to be hung all over the upstairs landings and all over the downstairs - boxes, boxes, boxes. . . Now that 95% of the renovation of this home is completed -...
Tags:

BF/CM Sale Extended, Bi Color Tourmaline, Black Friday Sale, Brides Maids Earrings, Cyber Monday Sale, Designer Jewelry, Garnet Bracelet, Gemstones, Georgian Cannetile Bracelet, Gold Vermeil, Hand Made Jewelry, Hand-Linked Beaded Chain, Handmade Jewelry, Interior Design Projects, Jewelry On Sale, Karen Sugarman Designs, Kitchen Renovation, Master Bath Renovation, New Home, New Jewelry, On Sale Jewelry, One Of A Kind Jewelry, Professional Earrings, Professional Jewelry, Renovations, Shopping, Supply Chain Issues, Tourmaline, Turquoise Bracelet, Turquoise Jewelry, Watermelon Tourmaline Slices
Posted by Karen Sugarman Designs on
Delphina Lover's Eye Locket I have written about this before (waaaay back in 2012), but considering recent developments - I thought this might be a good time to touch on this subject again. Some of you already know that my previous career, prior becoming a jewelry designer, was as an interior designer in Boston. That little snippet of information definitely explains my fascination with history, antiques and once again, the subject of Lover's Eye Jewelry. You can read about the history of these remarkable little works of art in my blog post dated January 9, 2012, The Look Of Love...