All — Professional Jewelry
Posted by Karen Sugarman Designs on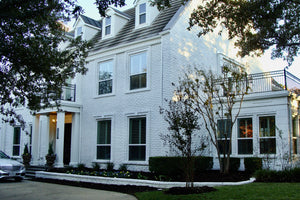 Okay, I have really been MIA! I don't really have a great excuse for this, but in my defense - I have been up to my eyeballs with decisions concerning the renovation, dealing with dust everywhere, dust kittens where they really should not be and boxes! Oh, let's not forget the boxes - boxes in the garage (still), boxes in the back Living Room & Upstairs Bedrooms, Pictures waiting to be hung all over the upstairs landings and all over the downstairs - boxes, boxes, boxes. . . Now that 95% of the renovation of this home is completed -...
Tags:

BF/CM Sale Extended, Bi Color Tourmaline, Black Friday Sale, Brides Maids Earrings, Cyber Monday Sale, Designer Jewelry, Garnet Bracelet, Gemstones, Georgian Cannetile Bracelet, Gold Vermeil, Hand Made Jewelry, Hand-Linked Beaded Chain, Handmade Jewelry, Interior Design Projects, Jewelry On Sale, Karen Sugarman Designs, Kitchen Renovation, Master Bath Renovation, New Home, New Jewelry, On Sale Jewelry, One Of A Kind Jewelry, Professional Earrings, Professional Jewelry, Renovations, Shopping, Supply Chain Issues, Tourmaline, Turquoise Bracelet, Turquoise Jewelry, Watermelon Tourmaline Slices
Posted by Karen Sugarman Designs on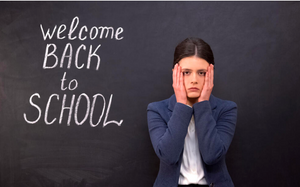 Okay, here is a little known fact . . . I was an educator for 4 years fairly soon after I graduated from college. Three of the years were spent teaching in Louisiana and a fourth year was spent teaching in Massachusetts. Back in those days, teaching was a wonderful opportunity for someone to work in the very rewarding field of education while spreading out their paycheck for a full year. We had the summer off and my search for adequate childcare finally seemed to be in a much better position. All of that ended when Prop. 2 1/2 came...
Tags:

2020 Zoom Meetings, Classic Blue, Cluster Earrings, COVID 19 Pandemic, Designer Jewelry, Hand Made Jewelry, In Person School, Karen Sugarman Designs, New Jewelry, One Of A Kind Jewelry, Online Teaching, Opal, Opal Inlay Toggle, Professional Jewelry, Recycling Work Wardrobe, School Districts, Turquoise Jewelry, Work Wardrobe, Zoom Meetings, Zoom Teaching