All — Shopping
Posted by Karen Sugarman Designs on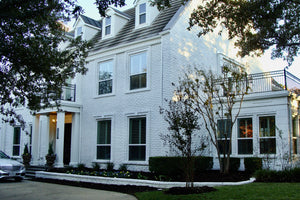 Okay, I have really been MIA! I don't really have a great excuse for this, but in my defense - I have been up to my eyeballs with decisions concerning the renovation, dealing with dust everywhere, dust kittens where they really should not be and boxes! Oh, let's not forget the boxes - boxes in the garage (still), boxes in the back Living Room & Upstairs Bedrooms, Pictures waiting to be hung all over the upstairs landings and all over the downstairs - boxes, boxes, boxes. . . Now that 95% of the renovation of this home is completed -...
Tags:

BF/CM Sale Extended, Bi Color Tourmaline, Black Friday Sale, Brides Maids Earrings, Cyber Monday Sale, Designer Jewelry, Garnet Bracelet, Gemstones, Georgian Cannetile Bracelet, Gold Vermeil, Hand Made Jewelry, Hand-Linked Beaded Chain, Handmade Jewelry, Interior Design Projects, Jewelry On Sale, Karen Sugarman Designs, Kitchen Renovation, Master Bath Renovation, New Home, New Jewelry, On Sale Jewelry, One Of A Kind Jewelry, Professional Earrings, Professional Jewelry, Renovations, Shopping, Supply Chain Issues, Tourmaline, Turquoise Bracelet, Turquoise Jewelry, Watermelon Tourmaline Slices
Posted by Karen Sugarman Designs on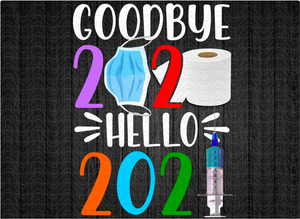 Image courtesy of KingOfthy First of all, the image above rather succinctly expresses our feelings about this past year!  Good riddance (hopefully) to this horrible Pandemic and  "Hello" to a year filled with hope . . .  2021.  Even a blind squirrel finds a nut now and then, and  such is the case with  our current (but outgoing)  dysfunctional administration and the speedy invention of the new Coronavirus vaccines.  At least for now . . . there is HOPE! Daphne 2021 - right after her grooming! My hubby and I have been under something akin to "House Arrest" for the...
Tags:

2021 New Year, After Christmas Jewelry Sale, Cavalier King Charles Spaniel, Cooking All Day Long, Cooking Every Meal, Cooking Fatigue, Coronavirus, Coronavirus Masks, Coronavirus Vaccine, Daphne, Goodbye 2020 - Welcome 2021, Handmade Jewelry, Hope, House Arrest, Jewelry On Sale, Keep Away, Lysol Spray, Movies, Restaurants, Shopping, Soapy Bleach Water, Social Distancing, Zoom Meetings