All — Watermelon Tourmaline Slices
Posted by Karen Sugarman Designs on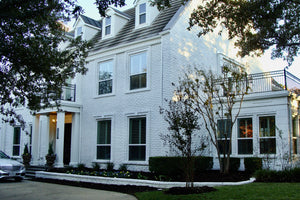 Okay, I have really been MIA! I don't really have a great excuse for this, but in my defense - I have been up to my eyeballs with decisions concerning the renovation, dealing with dust everywhere, dust kittens where they really should not be and boxes! Oh, let's not forget the boxes - boxes in the garage (still), boxes in the back Living Room & Upstairs Bedrooms, Pictures waiting to be hung all over the upstairs landings and all over the downstairs - boxes, boxes, boxes. . . Now that 95% of the renovation of this home is completed -...
Tags:

BF/CM Sale Extended, Bi Color Tourmaline, Black Friday Sale, Brides Maids Earrings, Cyber Monday Sale, Designer Jewelry, Garnet Bracelet, Gemstones, Georgian Cannetile Bracelet, Gold Vermeil, Hand Made Jewelry, Hand-Linked Beaded Chain, Handmade Jewelry, Interior Design Projects, Jewelry On Sale, Karen Sugarman Designs, Kitchen Renovation, Master Bath Renovation, New Home, New Jewelry, On Sale Jewelry, One Of A Kind Jewelry, Professional Earrings, Professional Jewelry, Renovations, Shopping, Supply Chain Issues, Tourmaline, Turquoise Bracelet, Turquoise Jewelry, Watermelon Tourmaline Slices
Posted by Karen Sugarman on
Brazil - James Elliott Photo I have long known that almost anything I make up using toumaline sells rather quickly. It is probably the single most searched word on my website, so clearly, it strikes a chord with ladies around the world! To understand how watermelon tourmaline is formed, here is a little background.The very first tourmaline was found in Brazil in the 16th Century. The emerald green color of the tourmaline was first confused with emeralds, but around the 19th Century, that gem was classified as tourmaline. The name comes from the Singhalese phrase, "tura mali", which loosely translated...